n view of the threat of Coronavirus, the Delhi Government has decided to close all the malls by 31 March. Chief Minister Arvind Kejriwal clarified that all malls will remain closed but grocery stores, pharmacy and vegetable shops have not been closed.
Apart from this, all the non-essential offices and services under Delhi government have also been closed till 31 March. It has been said by the Delhi government that only necessary public dealing activities will continue.

Work from home instructions
Apart from this, all the government staff falling in the non-essential category have been asked to work from home. During this period, all permanent and contract employees will be paid. If an employee is above 55 years of age and is in the required service category, then he can work from home.
Appeal to people from private sector to work at home
The Delhi government has also appealed to all the private sector people of the capital to work from home. It has been said by the government that all the private sector people who fall under the non-government category should also work from home.
Mall closure work started
On the other hand, after the government order came, the process of closing the mall in Delhi has started. East Delhi's Cross River Mall has also been closed. The mall is being closed at other places as well.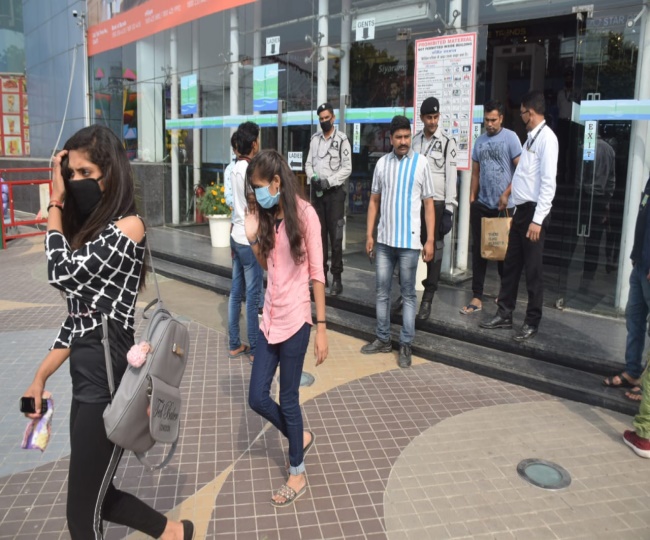 Ban on food in restaurants up to 31, no ban on buying and home delivery
Earlier on Thursday, the Kejriwal government had decided to close all the restaurants in Delhi by 31 March in view of the growing outbreak of Corona. After meeting with the Lieutenant Governor, CM Kejriwal said that food has been banned after meeting in a restaurant. However buying and home delivery are not banned. Earlier, there was a ban on gathering of more than 50 people in other events, including religious, political or social, but now no more than 20 people would be allowed to gather in such events.
The hawks reached the stage of becoming rich soon, the loan was lent without interestAlso read
Prohibition up to 31 on the gathering of more than five people
In view of the effect of the corona virus, the Delhi Police has prohibited the gathering of more than five people in one place in the capital. This ban will continue till 31 March. In this period, any type of event has also been banned. According to the order issued by the police, people have been advised to stay in the houses. It has been said to leave the houses only when necessary work is done. Under no circumstances are more than five people allowed to congregate in any public place.
Delhi Metro: Due to Corona, major changes in Metro, passengers will leave one seat and keep 1 meter distanceAlso read
Vehicles involved in bus, metro, auto, rural services, cabs and eco-friendly services included in the modes of transport are also being sanitized daily, to protect people from corona virus infection. If more than five people gather at any place, Delhi Police will take action against them.