The number of Covid-19 cases crossed 1,000 in India on Sunday with the death toll rising to 27, according to the Union health ministry. The number of deaths around the world from the novel coronavirus cases has crossed 30,000. Stay with TOI for the latest developments
Congested dwelling hastened COVID-19 spread in Sangli family
The 25 coronavirus patients reported from one family at Sangli in Maharashtra were found to be living in a congested set up, which might have led the infection to spread fast among them, officials said.
Initially, four family members who returned from Saudi Arabia tested positive for coronavirus on March 23. Within a week of it, 21 more family members, including a two-year-old boy, were found to have contracted the infection.
The district administration, however, maintained that so far there is no 'community transmission' of the viral infection, as only known contacts have been exposed to it.
10:38 AM
US returnee booked for violating home quarantine order
A 35-year-old man who arrived in Maharashtra's Palghar district from the US last week has been booked for violating the home quarantine order issued to check the spread of coronavirus, police said on Monday.
The man arrived in Vasai area here from USA on March 23 and after his medical examination, he was asked to remain in home quarantine.
However, on March 28, he was found roaming in the locality, police spokesperson Hemant Katkar said.
10:35 AM
TVS Group contributes Rs 25 crore to the PM-CARES fund to fight COVID-19
Reports TIMES NOW10:35 AM
Tele-medicine services using WhatsApp, to enable patients to consult doctors and get medical advice, during coronavirus lockdown

Karnataka: Justice K.S. Hegde Charitable Hospital at Deralakatte in Mangaluru has started tele-medicine services using WhatsApp, to enable patients to consult doctors and get medical advice, during #Coronaviruslockdown.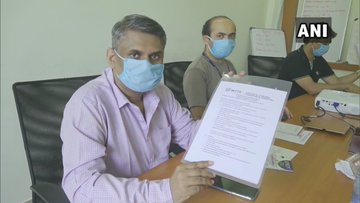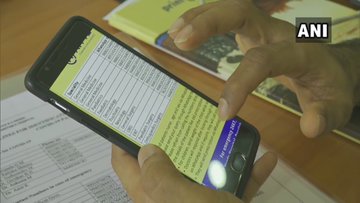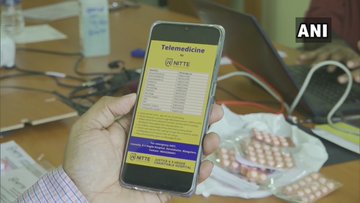 21110:33 AM – Mar 30, 2020Twitter Ads info and privacy36 people are talking about this10:33 AM
Number of coronavirus cases in Germany rises to 57,298
10:32 AM
Delhi's AIIMS Hospital to convert its Trauma Centre building into COVID-19 hospital
10:32 AM
MoHFW_INDIA is organising an online training in ventilator management to manage patients of COVID-19
10:31 AM
CM Yogi Adityanath transferred Rs 611 crore directly to the bank account of 27.5 Lakh workers of the state, under MNREGA scheme, in the light of Coronavirus lockdown
10:29 AM
Chandigarh: A shelter home has been set up at a community centre in Maloya for migrant labourers in the city
10:20 AM
Indian-Americans set up helpline, volunteer groups to help community members hit by COVID19 crisis
Several eminent Indian-American groups in the US have raised funds and deployed volunteers to help community members, including first responders, health workers, students and laborers in America and India, which have been majorly affected by the novel coronavirus outbreak that has infected over 600,000 people globally.
The COVID-19 pandemic has infected over 140,000 people and claimed 2,475 lives in the US. In India, the confirmed coronavirus cases crossed the 1,000-mark and the death toll reached 27.
SEWA International, a leading Indian-American non-profit organisation, has so far raised more than USD 250,000 for its COVID-19 relief efforts.
10:11 AM
1 more positive case recorded in Jodhpur
A 41-yr-old resident of Ladakh, evacuated from Iran, came to Jodhpur on 25th March & is admitted at MDH Hospital here. Total positive cases in the state rise to 60: Addl Chief Secy, Dept of Medical Health&Family Welfare, Rajasthan10:08 AM
'Migrants are the states responsibility,' says K Chandrashekar Rao
10:08 AM
Odisha govt to train MBBS students for treatment of COVID-19 patients
09:59 AM
5-star hotels in Lucknow to be used as quarantine centres
Hyatt Regency
Fairfield Hotel
Piccadily Hotel
Lemon Tree Hotel
09:58 AM
As suicide cases rise, Kerala CM directs Excise Dept to provide liquor to those with a prescription, considers online sale

Kerala govt also has asked Excise Dept to provide free treatment to and admit people with withdrawal symptoms to de-addiction centers. CM had said that the govt is also considering option of online sale of liquor as the sudden unavailability of alcohol may lead to social problems https://twitter.com/ANI/status/1244480610220920834 …ANI✔@ANIKerala: With suicide cases being reported from various parts of the state after liquor sales were stopped here following #CoronavirusLockdown, CM Pinarayi Vijayan has directed the Excise Department to provide liquor to those with a prescription from doctors. (file pic)2339:55 AM – Mar 30, 2020Twitter Ads info and privacy82 people are talking about this09:56 AM
Helping migrants: This landlord waived off rent of 50 tenants

Noida: Kushal Pal – a resident of Barola village has waived off the rent of his 50 tenants, requesting them to not leave their residences or go back to their native place amid #CoronavirusLockdown. He also provided packets of flour to all his tenants, his driver & security guard.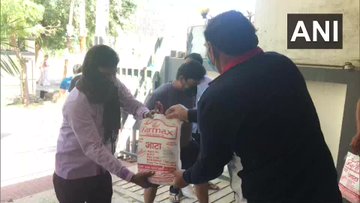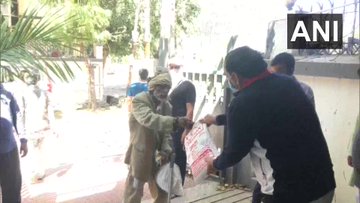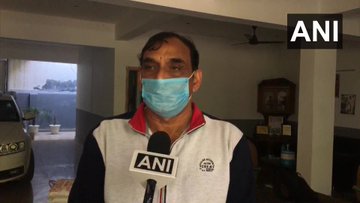 1,3559:44 AM – Mar 30, 2020Twitter Ads info and privacy357 people are talking about this09:54 AM
Stay at home, stay fit: PM Modi shares Yoga videos

During yesterday's #MannKiBaat, someone asked me about my fitness routine during this time. Hence, thought of sharing these Yoga videos. I hope you also begin practising Yoga regularly. https://www.youtube.com/playlist?list=PLBG6UuYpOcTtJuejaJLPYjhEcjdslRWGY …Yoga with Modi – YouTubeyoutube.com22K8:18 AM – Mar 30, 2020Twitter Ads info and privacy4,747 people are talking about this09:42 AM
I'm surprised to see such reports, there is no such plan of extending the lockdown
– Cabinet Secretary Rajiv Gauba on reports of extending lockdown09:40 AM
Twelve more COVID-19 cases in Maharashtra; state tally jumps to 215: Health official
09:36 AM
Pakistani squash great Azam Khan dies of coronavirus in London
Pakistani squash legend Azam Khan has died of coronavirus in London, his family said.
Azam, who won the British Open title successively between 1959 and 1961, had tested positive for COVID-19 last week and died at London's Ealing Hospital on Saturday.
He was 95.
09:27 AM
All sectoral indices down; 28 of 30 Sensex stocks trading in the red
09:25 AM
Diaspora urged to aid stranded Indians
With thousands of Indians stuck in different parts of the world following the travel restrictions imposed by India and lockdown situation in several countries to contain Covid-19, Delhi is reaching out to influential members of the Indian community in different parts of the world to support the stranded lot.
Indian diplomatic missions across continents are reaching out to various influential Indians to support those stranded in respective countries, ET has learnt. It is no secret that the Indian community has emerged as influential in several parts of the globe.
Little India is a street in Harris Park, Sydney, with over 50 businesses run by Indian people. Since last week the community has come together to distribute packed meals and food ration to Indian students who are facing difficulties as college campuses have shut down and part-time job opportunities have dwindled with the Australian government having shut down various services in view of the pandemic and students unable to return to India.
09:22 AM
Sensex tanks 1,106.76 pts to 28,708.83 in opening session; Nifty slumps 270.95 pts to 8,389.30
09:21 AM
Eight new COVID-19 cases in MP; total climbs to 47: Health official
09:20 AM
12 new Coronavirus positive cases in Maharashtra; Total number of cases in the state rises to 215
12 new Coronavirus positive cases in Maharashtra- 5-Pune ,3-Mumbai, 2-Nagpur, 1-Kolhapur,1-Nashik; Total number of Coronavirus cases in the state rises to 215: Maharashtra Health Department09:19 AM
Singapore trading sets stage for negative start
Nifty futures on the Singapore Exchange traded 56.75 points or 0.67 per cent lower at 8,423, indicating a negative start for Dalal Street.09:12 AM
Prohibitory orders issued in Kottayam, day after migrant workers stage stir
Prohibitory orders under section 144, CrPC were issued in Kottayam district on Monday, a day after a village near Changanassery saw a massive protest by hundreds of migrant workers, violating the 21-day lockdown announced by Prime Minister Narendra Modi to curb the spread of the coronavirus.
District Collector P K Sudheer Babu issued the prohibitory orders as a measure "to prevent the spread of the coronavirus in the district", officials said.
09:05 AM
Another coronavirus patient dies in West Bengal; COVID-19 deaths in state go up to two: Officials
09:01 AM
Godfrey Phillips India suspends operations at factories, plants
08:50 AM
Himachal CM donates for COVID-19 relief fund
Himachal Pradesh Chief Minister Jai Ram Thakur has contributed Rs 1 lakh for the HP COVID-19 Solidarity Response Fund, officials said on Monday.
This fund has been created to provide personal protection equipment to health workers and other related officials and to ensure smooth supply of essential commodities, including medicines.
08:45 AM
TOP OF THE HOUR
Trump extends stay-at-home guidelines for another 30 days.
New York state surpasses 1,000 coronavirus deaths
Two cruise ships begin passage through Panama Canal
08:44 AM
Trump approves disaster declaration for Oregon
08:35 AM
3 more people test positive in Ajmer
The total number of COVID-19 cases in Rajasthan reaches 59.08:34 AM
S.Korea to draw up second extra budget, give cash payments to many families as virus relief
South Korea's President Moon Jae-in said on Monday that the government will provide emergency cash payments to many famililes and draw up a second supplementary budget soon to ease the economic impact of the coronavirus outbreak.
The cash payments will be made to all households except the top 30% by income.
The president said the extra budget should receive parliamentary approval in April.
08:28 AM
Large indoor stadiums in Haryana could turn into 'temporary jails' to detain people who venture outside their homes in violation of the 21-day nationwide lockdown
Reports TIMESNOW08:26 AM
PM's fitness routine during Covid lockdown

Narendra Modi✔@narendramodi · 2h
During yesterday's #MannKiBaat, someone asked me about my fitness routine during this time. Hence, thought of sharing these Yoga videos. I hope you also begin practising Yoga regularly. https://www.youtube.com/playlist?list=PLBG6UuYpOcTtJuejaJLPYjhEcjdslRWGY …Yoga with Modi – YouTubeyoutube.com

I am neither a fitness expert nor a medical expert. Practising Yoga has been an integral part of my life for many years and I have found it beneficial. I am sure many of you also have other ways of remaining fit, which you also must share with others.15.5K8:18 AM – Mar 30, 2020Twitter Ads info and privacy2,510 people are talking about this08:18 AM
South Africa registers 1,280 COVID-19 cases
The total number of COVID-19 infections in South Africa has risen to 1,280, Health Minister Zweli Mkhize said.
In his latest update on the COVID-19 pandemic, he also confirmed the second death of a COVID-19 patient, a 74-year-old male.
08:10 AM
Telangana will be coronavirus-free by April 7: KCR
08:07 AM
Hand sanitisers & masks worth Rs 27 lakh have been raided & recovered by Mumbai Police in Kandivali
Reports TIMES NOW08:06 AM
Humanoid to fight Coronavirus

Tamil Nadu:A pvt software company in Tiruchirappalli has donated humanoid robots to govt hospital in the city for delivering medicines to patients at COVID19 isolation ward. 4 of these robots are currently ready for use. Hospital's Dean says "They'll be used if dist admn permits"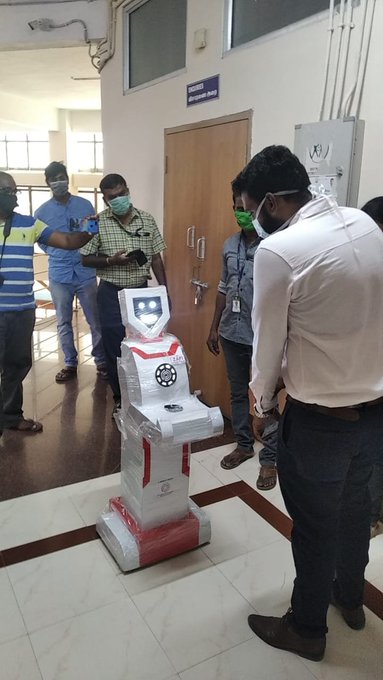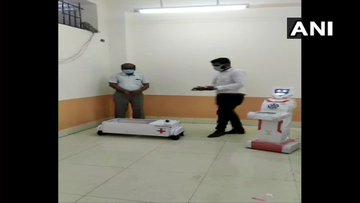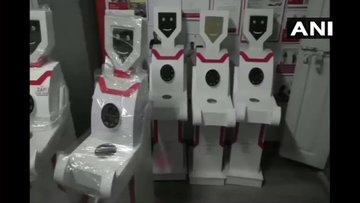 2,6287:59 AM – Mar 30, 2020Twitter Ads info and privacy529 people are talking about this07:56 AM
Twitter removes two tweets by Brazil's President Bolsonaro questioning virus quarantine
Two tweets by Brazilian president Jair Bolsonaro in which he questioned quarantine measures aimed at containing the novel coronavirus were removed Sunday, on the grounds that they violated the social network's rules.
The far-right leader had posted several videos in which he flouted his government's social distancing guidelines by mixing with supporters on the streets of Brasilia and urging them to keep the economy going.
07:47 AM
Indian Navy's MARCOS commandos spread awareness about COVID-19

Jammu and Kashmir: Indian Navy's MARCOS commandos, under Watlab Sector, reached out to the fishermen community, at Wular Lake, to spread awareness about #COVID19. The commandos also distributed ration among the needy there.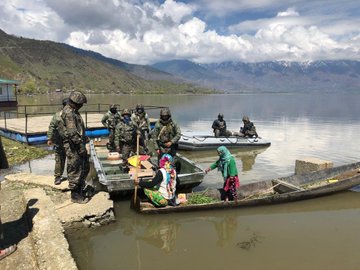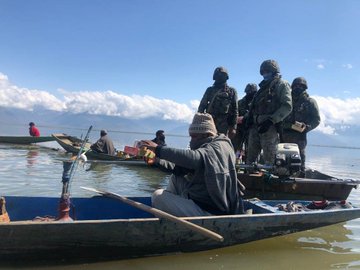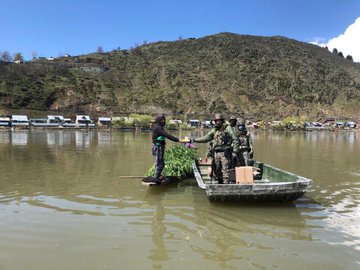 1,0507:38 AM – Mar 30, 2020Twitter Ads info and privacy169 people are talking about this07:35 AM
Center directs all states to make arrangements for migrant labourers at their workplace including their timely payment, media reports
07:26 AM
Mexico confirms 145 new coronavirus cases, four new deaths, reports Reuters
07:26 AM
Demand explodes for New York food banks
New York food banks have become inundated with newcomers deprived of income since the near-total halt of business in the United States' economic capital.
Sacks of oranges, sweet potatoes and onions are spread over three tables at an open-air market in Washington Heights, a neighborhood in the north of Manhattan. Sterilized milk and cans of tuna and salmon cover three others.
Hundreds of people came over the weekend to restock at the distribution center, one of many run by City Harvest, a major New York-based charity.
07:14 AM
Belgaum: 2442 labourers brought back in 62 buses

Belgaum: 2442 labourers from Karnataka who were in Maharashtra have been brought back in 62 buses by the state govt, yesterday. #COVID19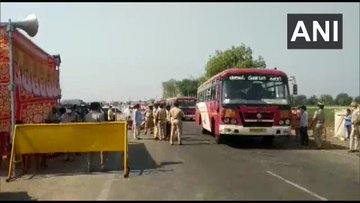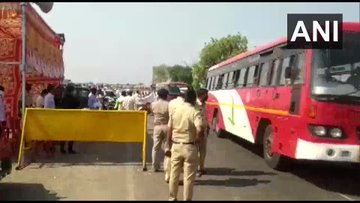 1,1037:06 AM – Mar 30, 2020Twitter Ads info and privacy182 people are talking about this07:12 AM
Joe Diffie dies of coronavirus complications
Country singer Joe Diffie, who had a string of hits in the 1990s with chart-topping ballads and honky-tonk singles like "Home" and "Pickup Man," has died after testing positive for COVID-19. He was 61.
Diffie on Friday announced he had contracted the coronavirus, becoming the first country star to go public with such a diagnosis. Diffie's publicist Scott Adkins said the singer died Sunday in Nashville, Tennessee, due to complications from the virus.
07:11 AM
Covid lockdown: Smartphone makers ping government for essentials tag
Top-selling smartphone manufacturers like Xiaomi and Realme are asking the government to classify handsets as an essential commodity which can be delivered to customers through ecommerce platforms amid the 21-day national lockdown in India.
Industry bodies Manufacturers' Association of Information Technology (MAIT) and India Cellular & Electronics Association (ICEA) have written to the government seeking concessions in the delivery of smartphones among other electronics devices and removal of restrictions on the movement of components for inland and export purposes.
07:02 AM
Sarvodaya Kanya Vidyalaya in Ghazipur converted to a temporary shelter home to accommodate homeless people & migrants

Delhi: Sarvodaya Kanya Vidyalaya in Ghazipur has been converted to a temporary shelter home by govt to accommodate homeless&migrant workers amid #CoronavirusLockdown. Shailendra K Nirala,Delhi Civil Defence says, "there are around 400 people here. They are from UP,Bihar&Haryana."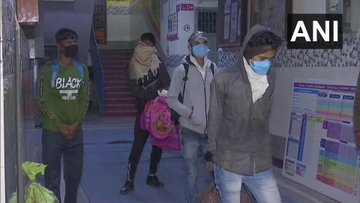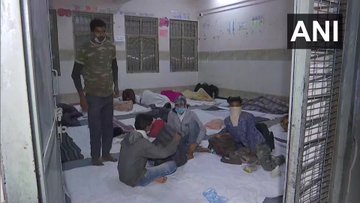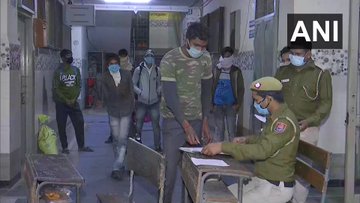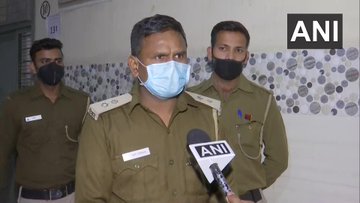 2746:57 AM – Mar 30, 2020Twitter Ads info and privacy59 people are talking about this07:00 AM
S.Korea reports 78 new coronavirus cases, total 9,661
South Korea reported 78 new coronavirus cases on Monday, taking the national tally to 9,661, the Korea Centers for Disease Control and Prevention (KCDC) said.
The death toll rose to 158, from 152 a day earlier, while 195 people recovered from the virus, according to the KCDC.
06:48 AM
Trump extends social distancing guidelines till April 30
06:43 AM
3 test positive for novel coronavirus in Bengal; Covid_19 cases in state rise to 21: Official
Reports PTI06:41 AM
China sees drop in new coronavirus cases; none in Hubei for 6th day
Mainland China reported 31 new coronavirus cases on Sunday, including one locally transmitted infection, the country's National Health Commission said, dropping from 45 cases a day earlier.
The commission said in a statement on Monday that four new deaths were reported, putting the cumulative death toll from the coronavirus outbreak in the mainland at 3,304 at the end on March 29. Total number of infections to date rose to 81,470.
Hubei province, where the coronavirus outbreak first emerged in late 2019, reported no new cases for the sixth consecutive day on Sunday after the province of 60 million people lifted its traffic restrictions and resumed some domestic flights to other parts of China.
06:30 AM
Textile store owner in Madurai distributes 8,000 cotton masks
An owner of a textile store in Madurai has manufactured and distributed 8,000 cotton masks to the poor people, policemen, corporations and health workers amid coronavirus outbreak.
A man named Satishkumar, who is the owner of the store located in Madurai's Nadaraj Nagar has made the mask with the cotton raw materials but he is requesting people to give him some cotton cloths to continue making masks.
06:28 AM
New York state surpasses 1,000 coronavirus deaths
New York state's death toll from the coronavirus outbreak surged Sunday above 1,000, less than a month after the first case was detected in the state.
New York City reported in the evening that its toll had risen to 776.
The total number of statewide deaths isn't expected to be released until Monday, but with at least 250 additional deaths recorded outside the city as of Sunday morning, the state's total fatalities was at least 1,026.
The virus and the disease it causes, COVID-19, has torn through New York with frightening speed.
06:26 AM
Up to 200K US deaths foreseen as more cities stricken
The coronavirus outbreak could kill 100,000 to 200,000 Americans, the U.S. government's top infectious-disease expert warned on Sunday as smoldering hot spots in nursing homes and a growing list of stricken cities heightened the sense of dread across the country.
Faced with that grim projection the possibility and that even more could die in the U.S. without measures to keep people away from each other, President Donald Trump extended federal guidelines recommending people stay home for another 30 days until the end of April to prevent spread of the virus.
06:26 AM
Trump extends virus guidelines, braces US for big death toll
Bracing the nation for a grim death toll, President Donald Trump on Sunday extended the voluntary national shutdown for a month, bowing to public-health experts who told him the coronavirus pandemic could claim over 100,000 lives in the U.S., perhaps significantly more, if not enough is done to fight it.
It was a stark shift in tone by the president, who only days ago mused about the country reopening in a few weeks. From the Rose Garden, he said his Easter revival hopes had only been "aspirational."
06:25 AM
Peak US death rate likely in two weeks: Trump
President Donald Trump said Sunday that the peak death rate in the United States from the coronavirus pandemic was likely to hit in two weeks and extended "social distancing" guidelines until April 30