Coronavirus In India LIVE Updates: Prime Minister Narendra Modi will address the nation at 10 am on Tuesday, the last day of the nationwide lockdown, which was imposed for a period of three weeks to mitigate the transmission of Coronavirus in India. A final decision on whether the lockdown will be lifted or extended will be announced by the Prime Minister tomorrow. Several states have already extended the restrictions till April 30.
India has recorded over 9000 positive cases and over 300 death cases. Maharashtra tally of positive coronavirus cases crossed the 2000 mark on Monday. The nationwide lockdown announced by Prime Minister Narendra Modi in the wake of Coronavirus outbreak is most likely to be extended beyond April 14 keeping in mind the significant rise of Covid-19 cases and deaths across the country over the last few weeks.
An earthquake of 2.7 magnitude on Richter scale jolted Delhi-NCR again on Tuesday.
Check LIVE UPDATES of Coronavirus outbreak in India and across the globe:
By : ABP News Bureau | Updated: 13 Apr 2020 10:52 PM (IST)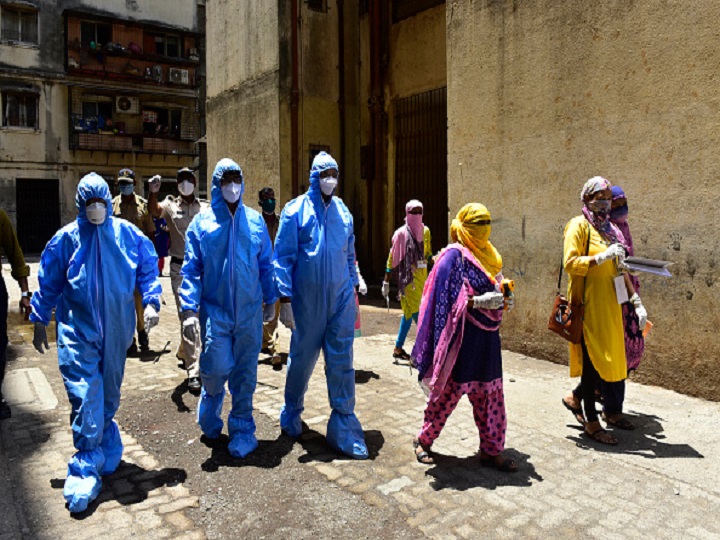 #Just In | 356 new Coronavirus positive cases were reported in Delhi today, including 325 positive cases-Under Special Operations and 4 deaths today. Total number of positive cases in national capital rises to 1,510 (including 1071 positive cases-Under Special Operations) and total death toll climbs to 28: Delhi government10:47 PM IST | 13 APR 2020ABP News✔@ABPNews
#Delhi Govt Expands List Of #ContainmentZones To 47, Areas Of West & East Delhi Added; Check Full List Here #CoronavirusInIndia

Details: https://news.abplive.com/news/india/coronavirus-containment-zones-in-delhi-full-list-covid-19-cases-kejriwal-govt-1196877 …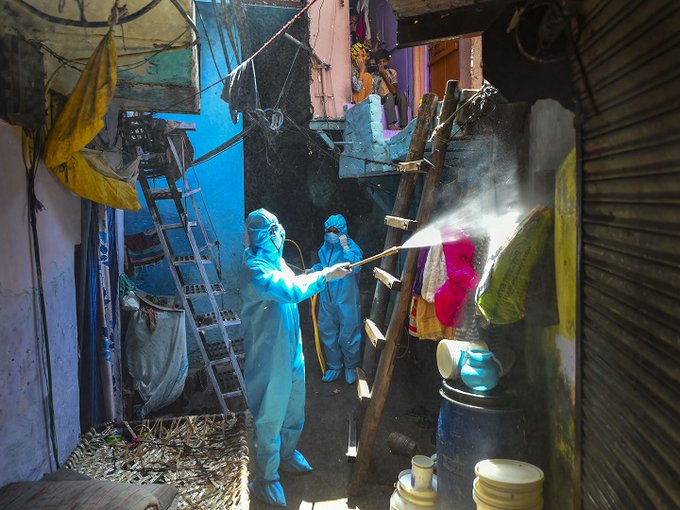 106Twitter Ads info and privacy21 people are talking about this10:45 PM IST | 13 APR 2020
Coronavirus: Rajasthan Reports 93 New Cases, Total Now 897

Ninety-three people tested positive for coronavirus in Rajasthan on Monday, taking the total number of COVID-19 cases in the state to 897. The virus has so far claimed 11 lives in the state.

Of the fresh cases, 31 are in Jodhpur, 29 in Jaipur, 11 in Bharatpur, nine in Kota, seven in Banswara, three in Dausa and one in Jhalawar. Two are evacuees from Iran who had landed in Jodhpur last month.

The figure includes two Italian citizens and 54 people evacuated from Iran and lodged at Army health centres in Jodhpur and Jaisalmer. Jaipur has reported the highest number of 370 cases so far.10:43 PM IST | 13 APR 2020
Britain reported another 717 deaths in a single day, bringing the fatalities from coronavirus to 11,329, as the government indicated that the strict social distancing measures which entered a fourth week on Monday are unlikely to be eased up any time soon.

UK Foreign Secretary Dominic Raab, who is deputising for Prime Minister Boris Johnson as he recovers after testing positive for coronavirus, said the Cabinet would be reviewing the impact of the lockdown measures later this week but no easing up in the measures is expected right away.9:56 PM IST | 13 APR 2020PIB India #StayHome #StaySafe✔@PIB_India
Indian Pharma industry producing enough stocks of essential medicines particularly Hydroxychloroquine (HCQ) to meet both domestic demand and export obligations@dcpc2017 @MoHFW_INDIA #IndiaFightsCorona

Details: https://pib.gov.in/PressReleasePage.aspx?PRID=1614045# …167Twitter Ads info and privacy33 people are talking about this10:43 PM IST | 13 APR 2020
Britain reported another 717 deaths in a single day, bringing the fatalities from coronavirus to 11,329, as the government indicated that the strict social distancing measures which entered a fourth week on Monday are unlikely to be eased up any time soon. UK Foreign Secretary Dominic Raab, who is deputising for Prime Minister Boris Johnson as he recovers after testing positive for coronavirus, said the Cabinet would be reviewing the impact of the lockdown measures later this week but no easing up in the measures is expected right away.9:52 PM IST | 13 APR 2020
13 Million Indians Abroad, Selective Evacuation Not Feasible: MEA to SC

The Ministry of External Affairs (MEA) has informed the Supreme Court that there are 13 million Indians – including NRIs and students – abroad and the government is seeking to minimise the severe risk posed by arrivals from an increasing number of countries affected by Covid-19.

The government has urged the Indian nationals to stay put where they are to contain the further spread of the virus within India and allow the health machinery to focus on domestic containment effectively.

In the UK, there are about 400,000 Indian nationals, including about 50,000 students. The UK government has now extended visas till May 31 and has issued necessary guidelines.9:38 PM IST | 13 APR 2020
93 new Coronavirus positive cases reported in Rajasthan today (including 2 evacuees) – 7 in Banswara, 11 in Bharatpur, 3 in Dausa, 29 in Jaipur, 31 in Jodhpur, 9 in Kota, 1 in Jhalawar. Total number of positive cases in the state rises to 897: Rajasthan Health department9:36 PM IST | 13 APR 2020
Just In | 352 new Coronavirus positive cases and 11 deaths reported in Maharashtra today. The total number of positive cases in the state rises to 2334: Maharashtra Health Department9:04 PM IST | 13 APR 2020ABP News✔@ABPNews
#CoronavirusLockdown: 25 Districts In 15 States Witness No New #Covid19 Cases For 14 Days

Details: https://news.abplive.com/news/india/lockdown-impact-25-districts-in-15-states-witness-no-new-cases-for-14-days-1196787 …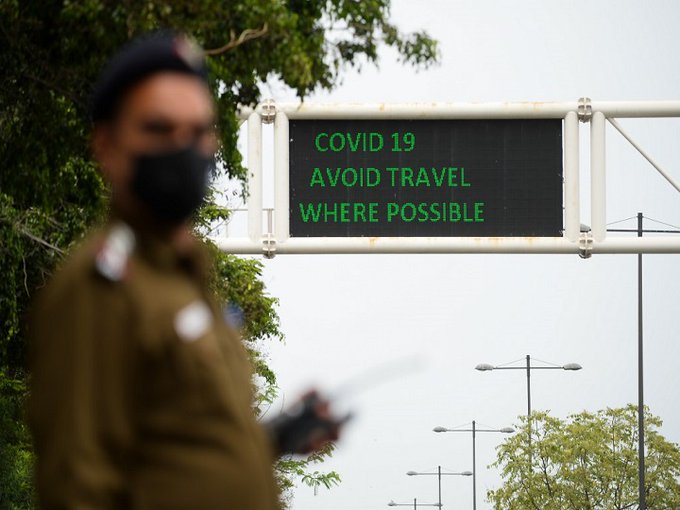 145Twitter Ads info and privacy25 people are talking about this8:33 PM IST | 13 APR 2020
BREAKING | After Tamil Nadu and Arunachal Pradesh, Puducherry government on Monday announced extension of lockdown till April 30 in the wake of Coronavirus outbreak. The announcement was made by Chief Minister V. Narayanasamy. Puducherry becomes the first Union Territory to announce extension of lockdown.8:23 PM IST | 13 APR 2020
34 new Coronavirus cases have been reported in Gujarat today, taking the total number of positive cases in the state to 572, of which 56 have been discharged, 26 deceased, 484 in stable condition and 8 patients are on ventilator: Gujarat Health Department7:32 PM IST | 13 APR 2020
Arunachal Pradesh Extends Lockdown Till April 30

Following cues from other states, Arunachal Pradesh government on Monday extended the lockdown imposed to contain the spread of novel coronavirus from April 14 to 30.

As per the information, only state-run buses will be allowed to ply on the roads. The government has also allowed construction work but only after seeking permission from authorities.

Migrant workers, however, cannot be employed during the lockdown period. Intensive care units will be set up in hospitals at various districts in the state.7:25 PM IST | 13 APR 2020
Just In | 150 new positive cases and 9 deaths related to Coronavirus reported today in Mumbai. Of the 9 deaths today, 7 had co-morbidity. Total number of Covid-19 cases now stands at 1,549 and total deaths at 100 in the city. 43 patients have been discharged today, total 141 discharged till date: Maharashtra Health Dept7:24 PM IST | 13 APR 2020ABP News✔@ABPNews
#CoronavirusLockdown: 19 Indians Stuck At #Dubai Airport For 3 Weeks; Unable To Fly Home Due To Restrictions

Details: https://news.abplive.com/news/india/coronavirus-lockdown-19-indians-stuck-in-dubai-airport-for-3-weeks-desperate-to-return-home-1196684 …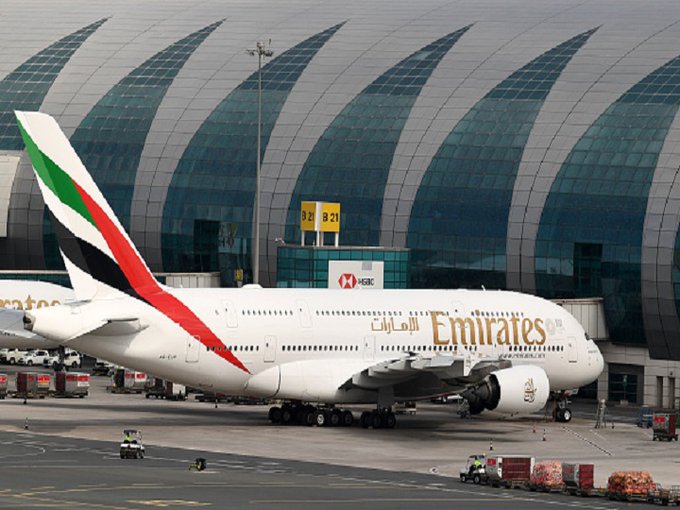 123Twitter Ads info and privacySee ABP News's other Tweets7:01 PM IST | 13 APR 2020
The Indian Council of Medical Research on Monday said that there was no need to worry about testing capacity of the country and the country can test for next six weeks with the stock available in the country.5:16 PM IST | 13 APR 2020
97 people tested for Covid-19 in Himachal Pradesh today, of which 28 were negative and results of 69 are awaited. Currently, the total number of positive coronavirus cases in the state is at 32, including 15 active cases, 12 recovered,and 1 death: State Health Dept5:15 PM IST | 13 APR 2020PIB India #StayHome #StaySafe✔@PIB_India · Replying to @PIB_India
While the nation is under lockdown, we want that livelihoods too are protected. – @MoHFW_INDIA


https://youtu.be/pbQgeCSB71E #IndiaFightsCorona https://twitter.com/PIB_India/status/1249656642381070336 … YouTube at 🏠 ‎@YouTube
PIB India #StayHome #StaySafe✔@PIB_IndiaReplying to @PIB_IndiaPM has said that "Jaan Hai to Jahaan Hai"; this is backed up by action. More than 30 crore people have received financial assistance amounting to Rs. 28,256 crore under Pradhan Mantri Garib Kalyan Package. – @MoHFW_INDIA #IndiaFightsCorona #COVID19 https://twitter.com/nsitharamanoffc/status/1249576983593246725 …PIB India #StayHome #StaySafe✔@PIB_India
Total no. of positive #COVID19 cases so far – 9,152

In last 24 hours – 796 new cases, 35 deaths, 141 recoveries

Total of 857 people have recovered so far from #COVID2019

Total 308 deaths

– @MoHFW_INDIA

https://youtu.be/pbQgeCSB71E #IndiaFightsCorona YouTube at 🏠 ‎@YouTube
55Twitter Ads info and privacy24 people are talking about this5:12 PM IST | 13 APR 2020
While speaking exclusively to ABP News, Uttar Pradesh Deputy Chief Minister Keshwav Prasad Maurya said that state ministries will resume operation from April 15. Apart from that he also said that construction works will also be allowed in the state. However, he stated that all operations will be resumed with a strict practice of social distancing to contain Covid-19 infection in the state.4:52 PM IST | 13 APR 2020
BREAKING | Taking cue from as many as 11 state, Chief Minister Edappadi K Palaniswami-led Tamil Nadu government has also extended locdown in the state till April 30 in the view of Coronavirus outbreak. According to report, section 144 of the CrPC will remain in effect in all of the state's 37 districts till the end of this month.4:17 PM IST | 13 APR 2020
Till yesterday, we conducted 2,06,212 Coronavirus tests. Also, there is no need to worry, the pace at which we are conducting tests today, we have a stock with which we can conduct tests for next 6 weeks easily: ICMR

During the presser, ICMR also stated that there were 796 new Covid-19 cases registered in the last 24 hours with 35 reported deaths.4:13 PM IST | 13 APR 2020PIB India #StayHome #StaySafe✔@PIB_India · Replying to @PIB_India
States are working continuously to enforce lockdown measures. Retired personnel, NSS and NCC cadets, and officials of other departments too are assisting the police in enforcing lockdown measures – @HMOIndia

https://youtu.be/pbQgeCSB71E #IndiaFightsCorona YouTube at 🏠 ‎@YouTube
PIB India #StayHome #StaySafe✔@PIB_India
Home Ministry has written to states asking them to follow lockdown guidelines of MHA in letter and spirit. Both inter-state and intra-state -movement of trucks and goods carriers are allowed, whether or not goods are essential.

– @HMOIndia132Twitter Ads info and privacy42 people are talking about this4:06 PM IST | 13 APR 2020
No New Covid-19 Cases In Uttarakhand In Last 100 Hrs: CM Trivendra Singh Rawat

No new Coronavirus positive case reported in the state in the last 100 hours. 7 positive patients have recovered till now.

Orders have been issued to impose curfew in Vallabhpura area of Haldwani, in order to control spread of Covid-19 in the region. The order has been issued as a preventive measure as huge crowds were seen at public places in Vallabhpura yesterday.4:02 PM IST | 13 APR 2020
Supreme Court on Monday deferred for 4 weeks, all the petitions before it which sought directions or orders to 'bring back Indians stranded in various countries abroad'.4:00 PM IST | 13 APR 2020ANI✔@ANI
Regular visa,e-visa or stay stipulation of such foreigners stranded in India due to travel restrictions by Indian Authorities&whose visas have expired/would be expiring between 01.02&30.04, would be extended till 30 April on gratis basis,after online application by foreigners:MHA https://twitter.com/ANI/status/1249635934561341441 …ANI✔@ANIIt is to inform that Union Ministry for Home Affairs (MHA), on 28 March, had granted consular services on gratis basis to foreign nationals, presently residing in India due to travel restrictions in context of #COVID19 outbreak, till 30th April: MHA176Twitter Ads info and privacy42 people are talking about this3:58 PM IST | 13 APR 2020
Most Covid-19 Patients In Assam Fine, To Be Discharged Soon

Most of the 30 Covid-19 patients in Assam are recovering and their discharge from hospitals is expected to start on Wednesday.

'Most patients, earlier infected by nCoV, are either stable or good. If everything remains fine, their discharge is likely to start from April 15,' said Assam Health and Family Welfare Minister Himanta Biswa Sarma.

Of the 3,209 swab samples collected, 3,070 were found negative. Of the 1,421 samples of Tablighi Jamaat meet participants, 29 tested positive and 1,358 negative. Test report of 34 samples are awaited.2:46 PM IST | 13 APR 2020
BREAKING: Earthquake tremors felt in Delhi today at 1:30 pm, measuring 2.7 on Richter magnitude scale2:23 PM IST | 13 APR 2020
BREAKING: Prime Minister Modi will address the nation at 10 AM tomorrow2:30 PM IST | 13 APR 2020PMO India✔@PMOIndia
Prime Minister @narendramodi will address the nation at 10 AM on 14th April 2020.215KTwitter Ads info and privacy64K people are talking about this2:06 PM IST | 13 APR 2020
More than 200 people arrested in Chandigarh for going on morning walk during lockdown.1:27 PM IST | 13 APR 2020
15 new cases in Karnataka, total 247

Thirteen contacts of earlier coronavirus positive patients are among 15 new cases reported in Karnataka, taking the state's total to 247, an official said on Monday. Till date, 247 positive cases have been confirmed. This includes six deaths and 59 cured patients," said the health official. The 15 new cases surfaced in the past 19 hours, including 10 men and five women.1:25 PM IST | 13 APR 2020
Maharashtra: 2 people injured in a cylinder blast at a chemical factory in Tarapur MIDC, Palghar12:52 PM IST | 13 APR 2020
Maharashtra Update : 82 new COVID19 cases including 59 cases in Mumbai reported in the state today; the total number of positive cases in the state is now 2064: Maharashtra Health Department12:51 PM IST | 13 APR 2020
Chief Election Commissioner Sunil Arora and Election Commissioners Ashok Lavasa and Sushil Chandra to take a voluntary reduction of 30% in their basic salaries from the Election Commission of India for one year to contribute to fight against COVID19.12:48 PM IST | 13 APR 2020
Pakistani Doctors Break Into Dance In Covid-19 Ward, Gautam Gambhir Shares Video
Former Cricketer and Bharatiya Janata Party MP Gautam Gambhir shared a video on his Twitter page showing doctors in Pakistan dancing in a ward for COVID-19. The video shows rows of patients lying on hospital beds and doctors in full PPE gear testing them. They break into a dance suddenly to the popular song 'Chitta Chola'….news.abplive.com12:30 PM IST | 13 APR 2020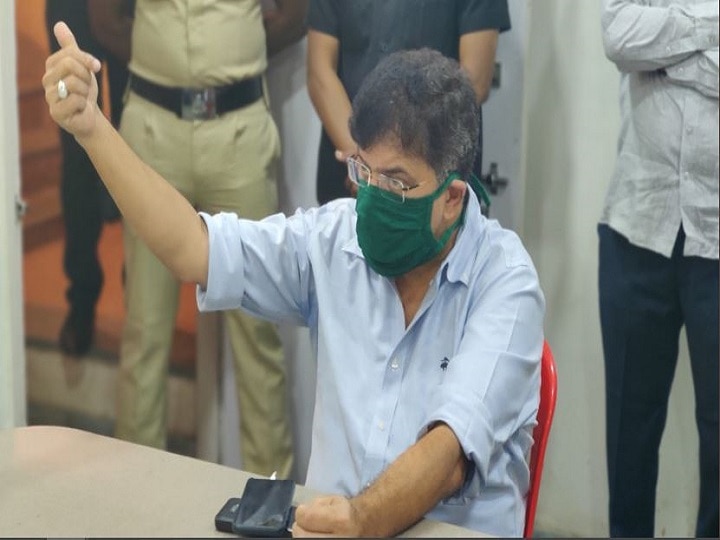 Controversial Maharashtra Minister Jitendra Awhad Goes Into Self-Quarantine
Minister for Housing, Maharashtra Jitendra Awhad is in self-quarantine after it was found that a police officer in Mumbra had tested positive….news.abplive.com11:59 AM IST | 13 APR 2020Punjab: Ludhiana DSP tests Covid-19 positive
Jagwinder Patial@JagwinderPatia2
लुधियाना में पंजाब पुलिस का एक गजेटेड ऑफ़िसर कोरोना पॉज़िटिव हुआ । एक हफ़्ते से तबियत ठीक नहीं थी ।72Twitter Ads info and privacySee Jagwinder Patial's other Tweets11:23 AM IST | 13 APR 2020
43 Containment Zones In Delhi

There are 43 containment zones in Delhi today. If there are 3 or more positive cases in an area then we are declaring it a hotspot. 180 random samples were collected from Dilshad Garden yesterday. Rapid testing kits are awaited: Delhi Health Minister Satyendra Jain11:35 AM IST | 13 APR 2020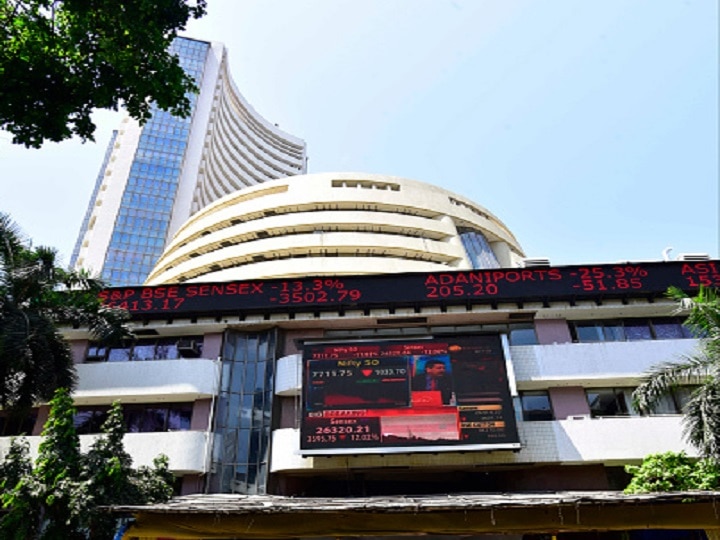 Sensex Dips Over 600 Points, Oil Prices Rally Amid Landmark Oil Deal
The government to unveil consumer inflation data for March after market hours….news.abplive.com10:57 AM IST | 13 APR 2020
Maharashtra, Tamil Nadu, Delhi worst-hit states

The states of Maharashtra, Tamil Nadu and Delhi account for 4182 positive cases of the total 9152 cases reported in India. The three states have the count in four digits. While Tamil Nadu and Delhi are near thousand count, Maharashtra has neared the 2000 border.

1. Maharashtra-1985
2. Tamil Nadu-1043
3. Delhi-1154